SYR090 - SYW Russian Cossacks with Lances
Seven Year War Russian Cossacks.

The figures are designed to be carrying lances. We don't provide them. You can fashion your own from pieces of wire, or buy a pack of our wire spears.

Three figures per pack.

28mm sized metal figures, supplied unpainted.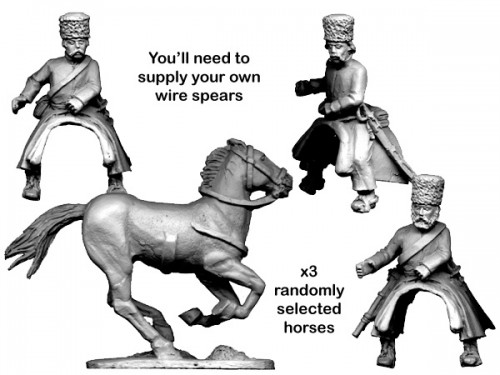 Return to Seven Years War SYW Russian