WWB200 - Para General with Tea.
British Paratroop Major General taking a tea break, Arnhem 1944.

As well as being part of the Crusader Miniatures WW2 British Airborne range, this figure is also part of the North Star Tea Time collection.

http://nstarmagazine.com/tea_1_1.htm

http://movieclips.com/H4vVb-a-bridge-too-far-movie-a-cup-of-tea-cant-hurt/61.96/95.61/

The figure is 28mm sized, made of metal and supplied unpainted. This model was painted by Mark Wheatley.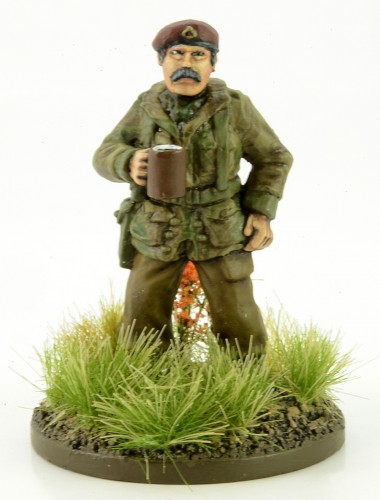 Return to World War II British