RFH002 - British Infantry Command
Fought between 1756 and 1763, the Seven Years War involved all the major European Powers and has been described as the first 'World War' as the fighting spanned the globe.

Seven Years War British Infantry Command.
4 unpainted metal miniatures.
Pack does not include the flag pole, finial and paper flag, these need to be made yourself.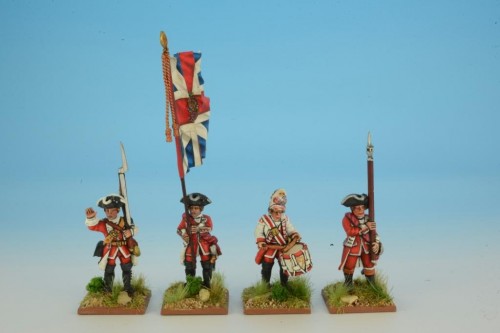 Return to Seven Years War British